Using a remote control toy can be a lot of fun for kids of all ages. There are loads of different types of toys, among them aeroplane is most popular among kids. Babies would love to watch remote control aeroplane moving towards on its own and when they grew up they enjoy chasing them. Toddlers operate a simple remote control aeroplane and they can practice many key skills by doing so.
When you decide to get your young ones a remote control plane, there are numerous factors that you need to consider. There are plenty of options available for you and choosing the right one will help you to learn the art of flying the device controlled from the ground better. Uberchilli helps you to consider the right one according to your demand.
In this article, we will discuss the most important things to consider before buying Remote Control Aeroplane in great detail.
For starters, you need a plane with high wing trainer means the wing is placed into the fuselage so that you get an extremely stable flight. When the weight of the device is on the wing, the plane flies with stability.  Another thing is the angle between the two winds is as high as possible to obtain the maximum stability.
The remote control aeroplane can be powered by two different types of sources
An Engine

An Electric Motor
The electrically powered devices are cheap and easy to fly around. They can be flown in public since they don't create much noise or disturb the local population.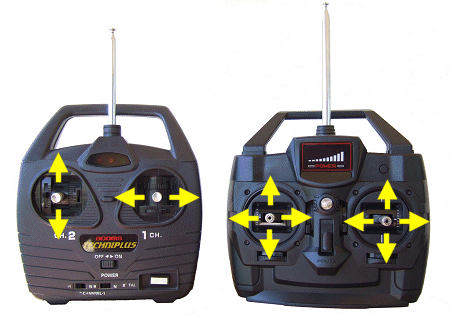 When it comes to channels, you will again have to choose between a single channel, two-channel or three channel.
Single channel

suited for toys and small-time flyers and it would not meet your requirement if you want to give flying a serious thought.

Two channel devices will give you very limited options wrt what you can actually do with your aircraft. It would do well for some time only.
Three channel RC plane might be a little expensive, to begin with, but would be best suited to your purpose. This comes with 3 components of control to the motor, elevator and a ruder.
RC planes can be used by a wide range of people. These are fun to use and usually don't disturb people around. Besides, they give the adequate practice of flying and controlling in mid-air. Check out here to learn a brand new concept of power Dart a smartphone-controlled paper aeroplane that will shock your kid.