Installing an ATM for your business can be a convenient way to generate an income through commission. However, not all businesses know the advantages of such machines. Here are some of the main benefits of installing an ATM machine in CA.
Cash dispensers are not just convenient for the regular customers, but they also attract new ones to your store. Business owners can benefit from an increase in foot traffic, which will lead to extra revenue from ATM rebates. In fact, according to research, up to 40 percent of the cash withdrawn tends to be spent by the customer on site.
ATM machines have evolved over the years and now they replace the need to go to the bank. Today, ATMs not only dispense cash, but they also allow the customer to buy airtime, top up their mobile phone, and much more. So if you are a business owner, you need to consider installing a cash dispenser at your store in order to attract more customers and increase your revenue.
To decide on the most suitable dispenser, you must first take the size of your business into account. The bigger your company, the sleeker the design of the machine should be. The screen size should range from 10 to 15 inches and you can decide on whether you want touch screen or not.
The larger sized touch screens will cost you more but they do have the advantage of being sleeker and more sophisticated. This can only be a good thing for your business image. You must also choose the lock options that range from standard electronic locks to manual locking systems. Some companies will provide a one time combination that is time and date specific.
If you choose a reputable cash dispenser provider, you will benefit from dual token access control, encrypted electronic keys, alarm system, internal power source, and many other innovative features. You should also consider whether you are going to use a service to fill up the machine regularly. If so, you will want to upgrade to software-based systems.
The other important factors to take into consideration are the number of notes you would like the dispenser to hold and how many cartridges it can have. The larger the cartridges, the fewer refills needed. The high-end machines have the capacity of holding up to 8,000 notes using multiple cartridges and are ideal for large businesses. Other things you will need to decide on include the language settings, freestanding or built-in machines, as well as topper type, which is the signage above the dispenser.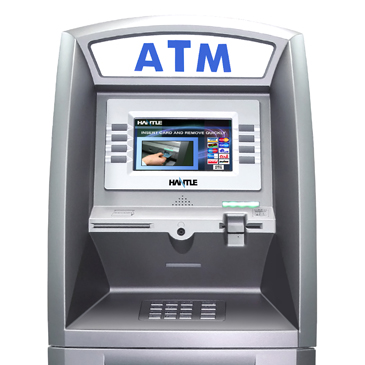 In the near future you will even be able to open a bank account through these dispensers and solar technology will reduce the need for electricity to power the machines. When looking for the right company to install a cash dispenser for your business, make sure you select the most suitable ATMs that meet your business needs first before asking for an installation price quote. Look for these providers online and read their customer reviews prior to contacting them.